Dropsolid Diaries 2019 - 2020 - 2021- 2022 Being the open digital experience company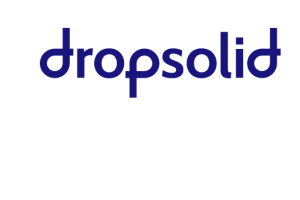 On:
Sunday, January 8, 2023 - 16:59
Dropsolid diaries 2019 - 2020 - 2021- 2022: Being the European Open Digital Experience Company
This longread is part of the Dropsolid Diaries series. The previous chapters can be found below:
Part 1 covers our startup days, which taught us about running a business, funding, hiring & training talent, sales and marketing.
Part 2 is all about the scale-up stage. It talks about how we improved our overall product development, growth, vision, mission, values, corporate structure, procedures and business units.
Part 3, is about becoming profitable and laying the foundation of the digital experience company.
This is Part 4, we'll cover:
The transition of Dropsolid toward two business units: The Dropsolid experience cloud and the Digital experience agency that delivers products and services to help customers achieve the best digital experience in all freedom.
How we got through the transformational covid years of 2020 & 2021. How I followup Nick as CTO and handed over the CEO role to Anneleen in 2022.
How in 2022 we truly became the digital experience company and take a unique position in the market.
Let's go :)
What happened the last 4 years?
4 years is the time between two world championships, the olympic games and the US presidential elections. It's also the time span between two times the 29th of february. So it seems like a long time but everytime it passess I can't believe it has been four years already. Do you know that feeling?
The vision at the beginning of 2019 planted the seeds of where Dropsolid wanted to go. I emphasised the importance of a great customer experience. When I look back on our vision on digital experiences, where we had the customer in mind, it actually is much broader than this. What we are doing is building experiences for any stakeholder in the organisation. Whether it is a customer, an employee, a citizen, a member, an investor, ... Basically the digital experience needs to be great for any type of stakeholder.
In 2018 we grew 30% compared to 2017 to 4,5M. We also had our first truly profitable year in 2018. And we still invested like 20% of our revenues in R&D. 2019 continued a trend of growing another 20%. And throughout the covid years we kept growing despite the widespread chaos in the world. And now at the end of 2022 we grew all the way to 7.6M revenue and our profit grew significantly too, especially in the last year where we were anticipating some more challenging market conditions and that figured it would not be bad to build up some buffers. With 3.1M extra growth in turnover (+68% compared to end 2018) and becoming a profitable organisation we can say that our business model works. Even though after 10 years we are where we wanted to be and we are just getting started.
The full potential of Dropsolid can now be unlocked as markets mature and the value of digital experiences starts to become apparent.
Running a services company and a software company at the same is not easy and every business school will advise not to go down this path. It is clearly not the easiest path but it is what Steven and I wanted to do since the beginning. We had the vision since the beginning to invest our profits into products that our agency, partners and customers need to be succesful with open digital experiences.
Not only allowed this vision to grow faster than our competitors, it also attracted the right customers in the market. Customers that wanted the freedom to own an open source based platform that could evolve with their organisation, customers that wanted to learn how to fish instead of just receiving fish. We also were able to attract the right talent in the open source space that wanted to build this vision with us. In previous companies, working as consultants, our hunger to be able to innovate and contribute was not satisfied. In the process we created the Dropsolid experience agency and the Dropsolid experience cloud. Innovation (on both business model & technology) and contribution to make customers successful with open digital experiences was the reason why we started Dropsolid.

So how did we do it?
Well, we didn't do it alone. That's for sure. 2019 was an especially high growth year again and I must admit at the end of that year Steven & I felt we needed to expand the management team because too much was depending on us and this created too much pressure on us. We did this with both external managers and by promoting strong leaders internally, which already started in 2018. Our operations manager Laurence & HR manager Eline all were internally grown talent. Leen pivoted from our business unit manager Cooldrops in Hasselt for Cooldrops to CMO. A new face in the management team since 2022 is Mattias, our director of engineering, also an internal promotion. From externally, Peter Snauweart was hired mid 2020 as sales director with a background in the software world and Anneleen as managing director (now CEO) with a background as entrepreneur and managing director in (digital) marcom agencies.
This is our current management team: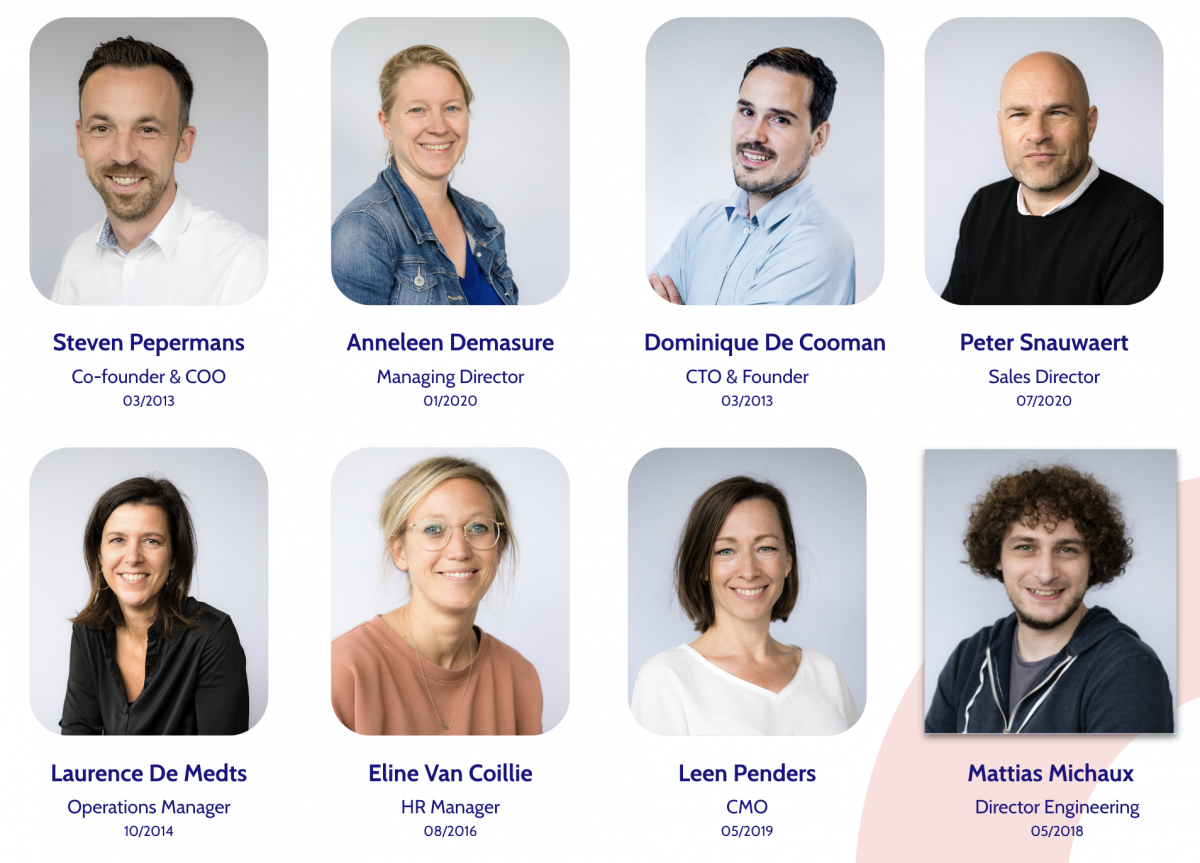 Dropsolid is founded by both a technical and strategic digital experience focussed duo. Myself, I was more focussed on the Drupal, infrastructure and devops side and Steven was more focussed on strategy & UX side of the digital experience. We both have, as now 10 year entrepreneurs gathered many business insights because we did almost everything ourselves: sales, marketing, operations, HR, finance, innovation, customer success, ... We know all these departments very well. So we had to hand over all these departments to our partly new management team.
Dropsolid is not a pure technical player with only developers, there are also functional analysts, enterprise architects, UX designers, strategists, marketeers, infrastructure engineers, ... A mix of both technical and non technical employees were needed to define, build and grow the best digital experiences. So one could easily mistake Dropsolid for an IT company focussed on Drupal and one could also easily mistake Dropsolid for a digital marcom agency. Not every manager got this and the ones who didn't eventually left the company because of a mismatch in vision and culture. For example: we also hired a strategic director in 2020 but this didn't fit culturally.
Also Dropsolid could also easily be mistaken for a pure software company because we invested in the DXP (Digital Experience Platform). Running a software business and professional services business is not easy. Distributing resources between departments created fierce discussions from time to time. So one could argue, what a difficult company to run! Isn't it too difficult? True but not right, right but not true. Somehow this creates, apart from the expected tensions between different cultures, different visions and different business models in a diverse group of people who are all very passionate and are prepared to go the extra mile.
And then there was also life happening. I got a medical accident and was out for more than 10 months in 2021. In that period our managing director Anneleen became CEO and took over from me. Also in the first quarter this year, after 5 years of service Nick received an offer he couldn't refuse at Gitlab and left Dropsolid. This sparked the idea: "Why don't I take on the role of CTO?" I believe that was for me personally and also for the company a great move. Having given the CTO role to Nick and now taking it back felt just the right thing to do. It allowed me to focus on what I love most. Getting people internally and externally excited in what we are doing with open source & open digital experiences. Having Mattias as director of engineering gives me a lot of freedom and confidence because he takes care of the teams and our software platform, he is a fantastic engineer and everybody loves him. Anneleen is also a way better CEO in the sense that she keeps the company on target. It's thanks to her that we grew and are making profits too. She guided the company from 5.5M with 200k profit at the end of 2019 to 7.6M with 500k profit. All while keeping significant investment in the DXP going. Not bad. Not bad at all.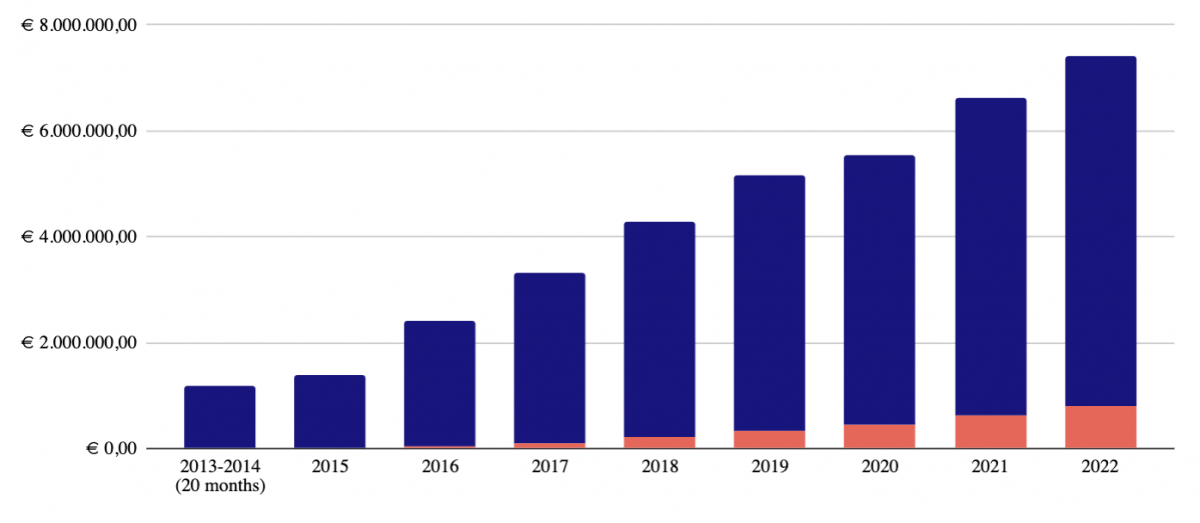 On the other hand I could also feel that I was needed too. Not to brag but this company also needs its entrepreneurs and that's Steven and I. As founders we bring something special. We started this company with a vision and we are prepared to take the risks to develop this vision. We are willing to take risks that sometimes may seem counterintuitive or that are led by a strong belief in the vision and not necessarily what market conform parameters define. That 's the difference between an entrepreneur and a manager. Although all our managers are very entrepreneurial because they invest their time and energy beyond what is expected of them and some of them have also invested in Dropsolid. But it is Steven and I who are invested the most into this company. Both in time & energy and financially. For us Dropsolid is most personal.
Our CEO did what made her successful in previous missions for marcom agencies. She installed the needed systems an agency (and basically any service business) needs to be successful. She installed the selfsteering teams that work very close with the customer. She did that very well because we served our customers better customers than ever, getting overall NPS scores of 8+.
She also introduced a rebranding, which was needed when we've split the product from the agency. We could connect with customers on a more strategic level. We were able to talk to customers earlier and we were less mistaken for a pure technical player.
And she did it fast. In two years we were organised into 2 business units (DXP and agency), we had a completely new agency ERP system (Teamleader Orbit) which we had to extend with other software to fit our needs completely because we are not a typical marcomm agency. We deliver digital experiences which require us to work in a slightly different way than a classical marcom agency but for our finance and service delivery the new system was a blessing. It literally gave us an extra service delivery manager and freed up much more time to be with customers and teams. To accommodate the needs of our developers who work agile we did some custom work on top of it. In the end we have installed a system where our strategical, technical and service departments can work together. On top of that she also installed multidisciplinary teams (more on that later) which improved our customer success and closeness to the customer enormously. These are all the good things which are typically found in a well run agency business.
Weren't there any downsides? Well yes, ofcourse :)
The downside of going too much in the marcomm direction is a bit too narrow for a company like Dropsolid. The ROI we deliver is not just aimed at marketing and communication departments. Our vision is much broader than that. Our services and products deliver value for the entire company. In fact I believe a great digital experience touches the entire company and when done correctly it can deliver ROI across marketing, communication, IT, sales, customer success, operations, HR, ... by reducing customer acquisition costs, operational costs and increasing customer lifetime value. All this is done by automating processes, by connecting data sources, by making things smarter and by digitally capturing the attention correctly the company generates across all channels for all stakeholders. This is done by capturing views, clicks, submits, ... across many channels and leverage what you learn from this data in favour of your customer, member, citizens, ... Making their journeys more automated, smarter and more user friendly.
The value of the digital experience should be calculated across all these departments. So while marcomm is very important it is only a piece of value a digital experience can unlock. Therefore the services side of the company had to transcend its digital agency branding and become the digital experience agency. Just like the Dropsolid platform that started out as a Drupal cloud platform to become a DXP.
That's why we saw at the end of 2022 that it would be better to make it really clear to the market that we are a digital experience agency and not just a digital agency that could be confused with a marcom digital agency.
Another downside of the rebranding towards a digital agency was that our Drupal expertise which is among the top in Europe got a bit snowed under. Dropsolid has more than 620 years of cumulated Drupal experience and customers still need to find this expertise. Being a digital agency didn't cover the load. Open digital experience agency does. So Drupal got its rightful place back in our branding. It is still very important and as diamond sponsor of Drupalcon Europe and gold sponsor of the Drupal association we have to place it more forward in our shopping window.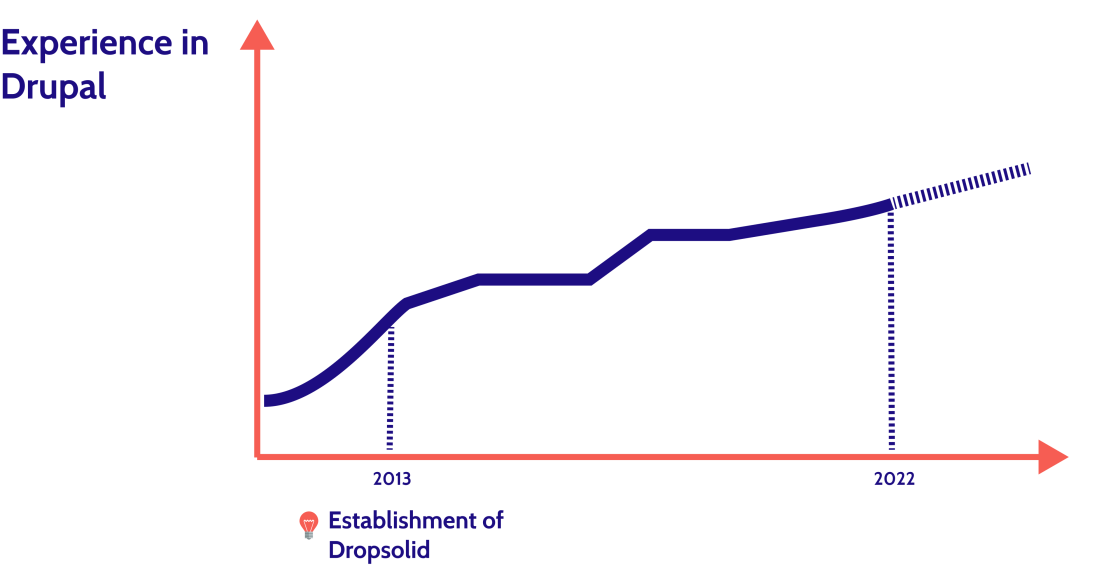 Also on the DXP side we focussed a bit too much on the marketing side. We invested a lot in personalisation, AI and data but found that the market is still working on its foundations. Although we did some interesting work on the CDP side with government agencies like the Bundesagentur für Arbeit and other customers in the US and Europe, we got most of our business from the Drupal cloud platform, the Drupal CMS and the Mautic marketing automation business. However having the markting automtion and the CDP capability is crucial as partners select us with the future in mind. Although they will not use CDP and marketing automation in the short run, they want the capability there ready to pull it out of the box when they need it.
In 2022 it became clear to me that the core of the DXP is still the CMS. We invested a lot in our core platform. With the help of a significant VLAIO grant we upgraded our cloud platform to Kubernetes. We also focussed on upgrading rocketship, integrating layoutbuilder and added a headless starterkit for Drupal to our capabilities. The platform supports node.js. Several partners and the Dropsolid digital experience agency used this new capability to deploy headless Drupal sites. We also plan on getting ISO certified and increase our capabilities on the compliance level as well, so we are capable of disrupting the higher enterprise market with our offering. We still believe data, AI and personalisation are important capabilities for customers to have at later digital maturity stages and we will keep innovating on them in 2023.
As I said, end of 2021 we also rebranded Dropsolid into two connected brands. dropsolid.com and dropsolid.io. This allowed us to communicate a different message to the market. Our product vision and our service vision around digital experiences. This especially helped our sales teams a lot. Peter, our sales leader who has a background in software sales joined Dropsolid mid 2020. Next to coaching our sales team to another level. He also helped shape the vision internally that one of Dropsolids biggest assets was our DXP and that we were not a marcom digital agency nor that we were a merely technical company that was good at Drupal. Using the two brands, our sales teams could also focus. The agency is mostly focussed on the Belgian market and the DXP is focussed on the EU and global market together with partners who are similar like Dropsolid agency but in other markets. Peter with his knowledge of software and service knew how to manage both types of sales reps.
The combination of software and services is something traditional software companies avoid because their VC investors push them towards recurring business, only because recurring revenue is valuated a much higher multiple than the services. In a new world where SaaS valuations plummet you'll probably see more and more software companies offer more and more professional services packaged into their subscriptions to boost valuations and to increase stickiness. We already have these services in place with our agency and our partner network. We split up the service business and product business but still go to market with a common vision. We have a deal not to compete against partners on the implementation services but to team up. All of our partners are outside the local market in Belgium where most of Dropsolid agencies customers are anyway.
Our partners offer mostly discover, build and grow services. Just like the services we deliver in the local Belgian market. These services have grown in the last 4 years to another level thanks to Steven and his team of strategists, UX experts and analists. Some of our partners also offer Drupal like us and provide also consulting and training in some case. Other partners rely on us fully and only deliver marketing and communication services which we do not provide. We don't do branding, content and campaigns like "the we can do everything" companies. We also go a bit further on the Drupal/infra stack as we have expert services around technical architecture leadership, audits and emergency services for your Drupal stack. This is where we help out our partners. Having attracted a lot of talent in the EU market we help out our partners. Our expert services together with our DXP is a really great addition to the services our partners have. Running sometimes exactly the same business as they do in our local market we know exactly what they need and can help them. If it gets to tricky for them they can call on the Dropsolid-A-team.
The advantage to also offer services ourselves is that we actually really know what we are doing and thus understand perfectly what our partners are doing. We can guide our partners towards the best implementations. We know what the needs of the customers are. We don't run the company persé for higher valuations, we run the company in function of both the investors, customers and employees. Having an unbalanced vision in place like with many VC/PE owned companies where the interests are fully towards the investors is not our way of working. So we don't have to focus only on recurring revenue, we can actually deliver the best package of product and services with our partners. It will make us grow slower and not like a Unicorn but like a Zebra, sustainable and in the end far more valuable. But it will take time.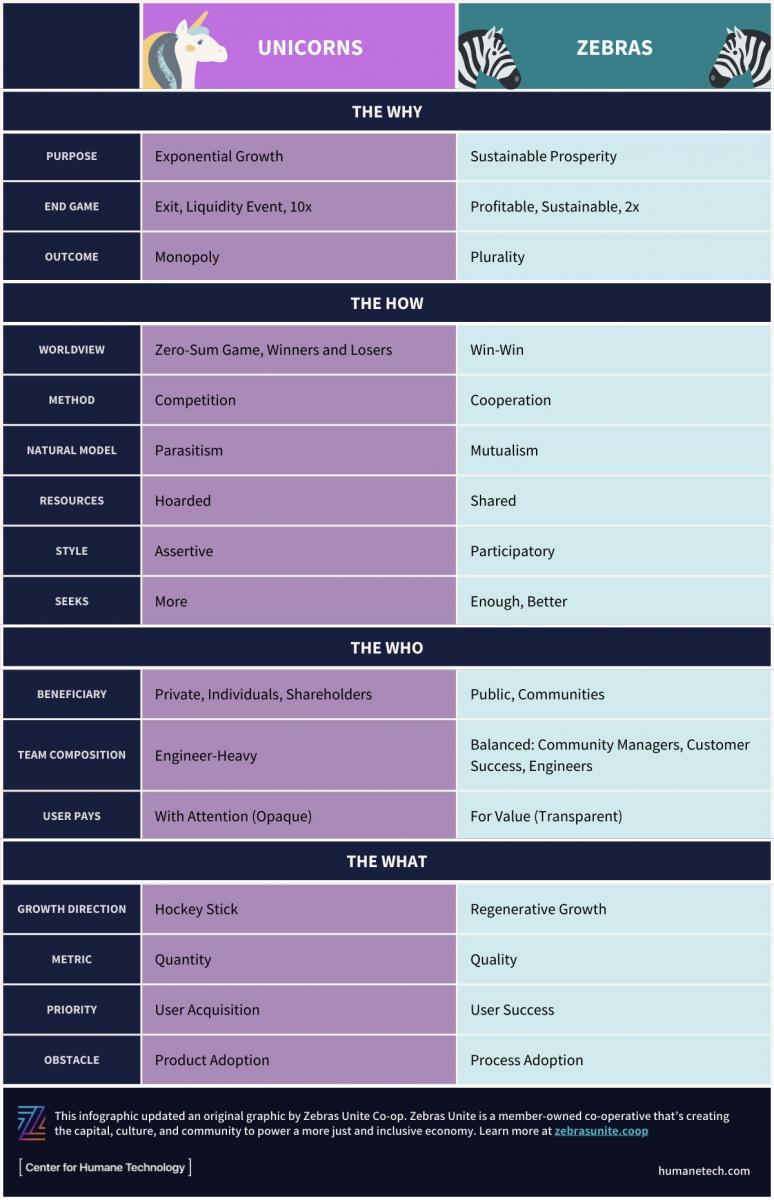 It took another year to fully merge the best of "running a marcom agency knowledge" and "running a software business knowledge" with our DNA. But it finally did merge. At the end of this year everything clicked together. In Dutch they say: "De mayonaise pakt" translate: "The mayonnaise blended together". Our managers were able to transcend what they learned elsewhere and transpose what they knew onto Dropsolid. It actually took 10 years to become the Digital Experience Company and have everyone on board on the right place in the bus.
I might hear you say: "But Domi, Is the digital experience company not just an advanced web agency?" Well you could say yes but a web agency builds websites and the big difference between a web agency and a digital experience agency is that it's more than websites, a digital experience spans over many channels like web, email, apps, ... , it includes data capturing, personalisation, multisites, decoupling, integrations, ...
Moving from just building CMS websites to digital experiences requires a completly different company. You need to bring in people who are non technical and are strategically oriented, who can understand what problems the customer his organisation is trying to solve. You need to offer service design, strategy and UX. To deliver digital experiences you need digital experience strategy first. People who can talk to marketing, IT and business. In fact, even talk to any department and elaborate on how a digital experience will improve their business. This requires you to have strategists and enterprise architects. Solution architects. It also requires multidisciplinary teams to do the execution. Teams where account managers, developers, service delivery managers, designers, strategists, SEO/digital marketing specialists and analysts work closely together to build the best digital experience.
On top of that, having a digital experience platform in place like the Dropsolid experience cloud makes sure there is only one team responsible for the entire stack. This has a tremendous effect on customer happiness. This level of integration is unique and translates in a better service and a better price/value. Also no finger pointing. Only one company responsible for the entire digital experience. This is different from building websites.
Dropsolid is a special type of new company, a digital experience company that brings to market a DXP and a professional service to build the best digital experience in an open way. We have the leadership team and the execution teams on board to be the digital experience company. Anneleen is our CEO supported by Peter as Chief commercial officer, Steven as COO and strategic director, myself as CTO and teamleader of the experience cloud team, Mattias as director of engineering, Leen as CMO, Laurence operations director & Eline HR director. Together we are 90 people strong and have everything it takes to take on projects ranging from 25k all the way up to 1,5M€ and potentially larger as we are maturing, but this we have already proven we can do with our exciting customer base.
Having blended all that diversity into one company was not easy but it is what makes Dropsolid unique. This is what will allow us to sail into the blue oceans together with our customers while the market of both the typical digital agencies and typical CMS/DXPs turns bloody red.
How did the market evolve in the last 4 years?
The enterprise DXP market
Now these investment in our open digital experience platform brings our biggest opportunity so far. It opens up a new playing field for Dropsolid as Belgian and European company. It allows us to play on the European field and even in the global market. What started as an investment in a Drupal cloud platform to increase the productivity of our developers and sitebuilders turned into an open Digital experience Platform (DXP) that enables organisations to build the best digital experiences for their stakeholders in an open way.
It took almost 10 years to get here. But having the truly most open digital experience platform in the market with a low entry barrier is a huge opportunity for Dropsolid. I wrote this blogpost on why the market needs an open digital experience platform with a low entry barrier. We see a market where there are very large enterprise players like Sitecore and Adobe who get fierce competition from companies like Acquia and we also see in the lower enterprise market a market where standard Drupal & Drupal agencies gets a lot of competition form new up and coming headless CMS.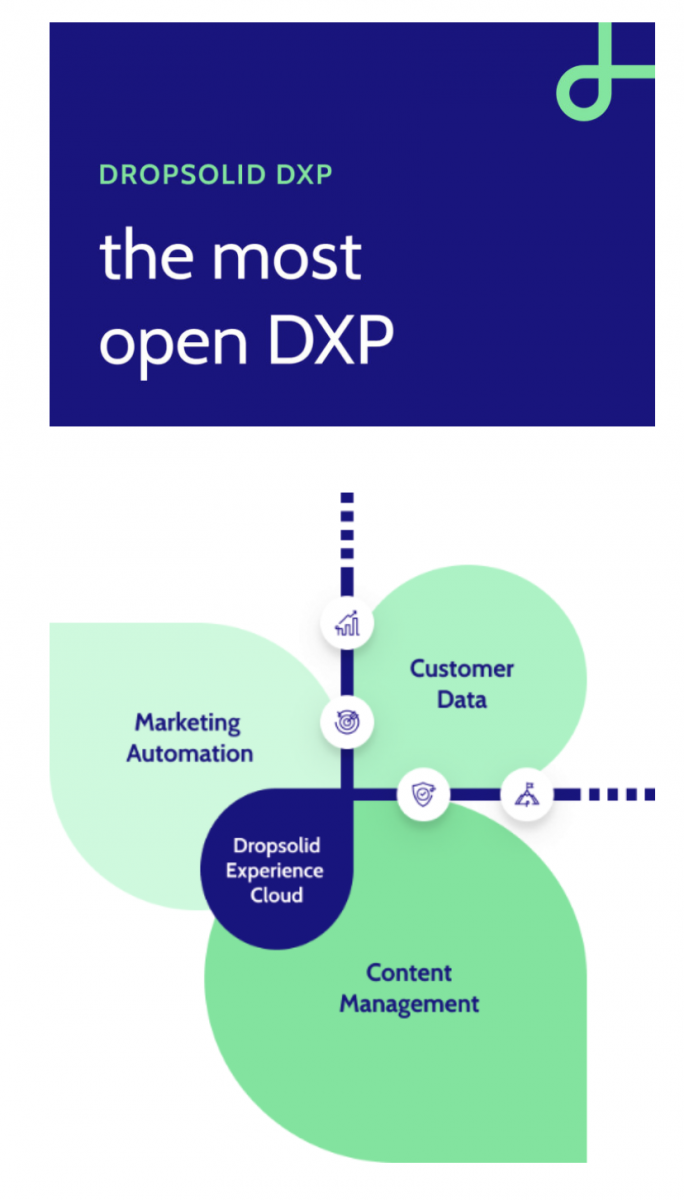 We believe the market needs a company that is also accessible to smaller en midsize enterprises and is also still fully open. Also larger enterprises want to be able to get a lower entry barrier and stay truly open. Especially now when budgets are getting tighter. There is a clear gap in the market where Dropsolid provides value over Acquia in the small, middle and even to the large enterprise market by being a truly open and low entry barrier DXP (both in price & product). Dropsolid has committed itself to keep its CMS fully open and is also contributing all its patches to the Mautic community aswell.
Acquia is a company we look up to but is not the only open DXP on the market anymore:

Source Acquia website
Our vision is not to become closed or semi open Drupal based enterprise CMS where one still gets locked in, but to be fully open. The value of the Dropsolid platform lies in its cloud platform which packages all the best practices around Drupal and where you have all the security, scalability and robustness you need to run Drupal (headless CMS), Mautic (marketing automation) and Unomi (customer data platform) on an enterprise level.
Our platform even allows you to run every core component on your own premises or in your own private cloud. Not only ensuring that code, content and data lives on your premise, also being able to promise total privacy to your users. This is becoming more and more important and we see European organisations being a frontrunners in this trend. Data ownership is not only important for privacy reasons but also to protect your business. Being on Amazon might expose you to leaking business/market knowhow that is crucial for your business position and the value of your company. Amazon is known for aggressively copying interesting product categories on its own platform cutting out your margins. More and more we see businesses entering private datacenters to take full ownership of their data. A trend that is accommodated fully by the Dropsolid open experience cloud.
With the hybrid model, you can also cut out hosting costs which are packaged into most SaaS solutions. This makes it not only the most open but also the most cost efficient solution. In these times if you are still paying expensive hosting (which is a commodity) for your open CMS you can come to Dropsolid and only receive value from our cloud platform and additional services. How does this work? You can make deals yourself to buy resources in public or private clouds and have Dropsolid experience cloud as a layer on top of your resources to manage all your digital experiences. So you are only paying for the management layer as a service but not for the hosting. Ofcourse we can also package in the hosting if required.
Acquia chose to grow in a 15 year long market full of VC capital to take a head start and capture the Drupal enterprise market. For a long time there was no alternative to Acquia. If you wanted your Drupal site to be secure and you wanted expert services to make sure Drupal would be there for you when you needed it the most, you had to pay expensive support and hosting to get all the other benefits. For very large enterprises this is no problem, they can accept the premium and hopefully get the ROI from the advanced capabilities. But other enterprises might want to reconsider if what they are spending is still generating the ROI and if they need the advanced enterprise capabilities? Especially now hosting is pure commodity and Dropsolid is there as an alternative. An alternative that still provides the enterprise grade Drupal support on top of the hosting and actually can help you build your DXP together with its partners. This is much more open and with a low entry barrier. And in the end if you want it all done by Dropsolid that's of course also still possible.
You don't need to be forced to pay for closed add-ons or additional bloated tooling with expensive commodity hosting packaged into it to be able to have an enterprise managed service and have the tools to build a great digital experience. Take a look at the international organisations that are building on the Dropsolid experience cloud rolling out hundreds of websites across the globe.
It might be good to reconsider and see what the other options are and see if you can optimise your ROI?
The Drupal professional services market
Another Blue Ocean for Dropsolid is found in our digital experience agency business. Because we were able to attract so much of the best Drupal talent here in Europe that wanted to be part of this, we'll start to offer expert services around Drupal, Mautic and open the open DXP stack. These services will focus on emergencies with your Drupal stack, deep technical audits on performance, security and architecture and coaching of your technical staff to prevent emergencies and be ready to deliver when you need to in the EU timezone.
These new services will include dev lifecycle/release management optimisation, technical risk management, delivery risk management, dev teams delivery management and hiring of a highly skilled Dropsolid technical architect on demand. Our most senior architects who are now in their 40ties will share their expertise with all our customers and partners.
Already delivering this to our larger customers and partners we'll be promoting these services more proactively in the EU market.
The Digital agency market
The Belgian Agency market has been heated up by many mergers and acquisitions initiated by a small group of VC/PE funded players. Lots of specialist agencies are swallowed by the new "we can do everything companies" that make you believe you as a company are not capable of managing multiple experts in their domains. I'm pretty sure there are enough managers both on the IT level and marketing level that are capable of managing multiple partners to run company operations in marketing and technology.
In fact, it is true that 10 different suppliers for the whole value chain would not be good. On the other hand,working with for example 2 companies on a strategic level, one specialised in Digital experience strategy and execution and one specialised in marketing communication strategy and execution, would not be that hard to do for most experienced managers and organisations. I think it is even healthy to not put all one's eggs in one basket. And even more, it's healthy to keep partners sharp by challenging each other. All too often compromises are being made when one department needs to compromise over another in terms of profitability in favour of a solution. This is not in the best interest of the customer.
And mostly having built a company that specialises in the digital experience together with Steven, we both know how difficult it is to even build this specialised capability consisting of many different professions (analysts, strategists, UX, developers, infra engineers, enterprise & solution architects, ...) We also know this has a certain DNA to it that is quite different from the DNA you'll find in a creative marketing communication agency. The geniuses who build these types of companies have totally different minds than for example Dropsolid. So working with a left brain and a right brain company on your projects is probably a more healthy choice for the long term. Yes it is true that having too many partners is not healthy but mixing it all in one big company might be another unhealthy extreme.
The golden mean is perhaps 2 very strategic specialised partners, one on the more creative/strategic marketing communication side and one on the more strategic digital experience side like Dropsolid.

An example quote by one of the VC/PE funded agencies formed out of many mergers defending the vision you need only one partner for both communication and digital transformation.
What I think the "we can do it all companies" underestimate is how strategic an expert company can be towards an organisation. Although Dropsolid focuses on the digital experience, it always starts with a strategic approach. All the way from calculating the ROI of the digital experience, defining the UX and strategy of the digital customer experience in line with business objectives (both short and long term) and delivering executable deliverables to both front-end development teams and back-end enterprise integration teams to implement the solution. Dropsolid talks to many stakeholders within organisations, explaining how the digital experience will benefit them.
In fact I believe a great digital experience touches the entire company and when done correctly it can deliver ROI across marketing, IT, sales, customer success, HR by reducing customer acquisition costs, operational costs and increasing customer lifetime value. All this is done by digitally capturing the attention correctly the company generates. This is done by capturing views, clicks, submits, ... across many channels and leverage what you learn from this data in favour of your customer, member, citizens, ...
This clear focus on digital experiences makes sure Dropsolid is a master in what it does: "Creating the best digital experience". Dropsolid is not a marketing/communication agency, it is a digital experience company. It strategizes, designs, builds and runs digital experience in an open way.
Having the experience of bringing in people from different backgrounds, I can only imagine how disruptive it must be to blend many different companies with all their own DNA in one big melting pot. Can you really be great at both communication and digital experience? Or does it all become mediocre after the initial hype of the acquisitions fades? I don't know. What I do know is that it's already very difficult to become a digital experience company and be expert at it.
Dropsolid has been one team, one culture since day one almost 10 years ago. If we were to acquire companies, it will most likely be under the form of accumulating trading funds of other marcom companies that wish a partner for their digital experiences after the acquisition. Not to become a marcomm & digital experience company in one. Our goal is clearly to be the digital experience company.
We believe experts on marketing & communication can work together with experts on digital experiences. The culture of digital transformation and communication just requires experts. That's why Dropsolid is working with several other marcomm experts in the field who compete on quality to transcend mediocrity that tends to creep in when to many services on too many tech stacks are offered by one company.
We see in the market of "the do it all companies" that other players in the marcom field stepped down from their position to try to deliver everything. We see a lot of marcom agencies focussing on what they do best: marketing and communication, not technology and if they do technology they do it with expert partners like Dropsolid. Sure they'll build websites but not advanced digital experiences. These agencies are a perfect match to partner up with Dropsolid. Dropsolid is prepared to integrate their existing Drupal portfolio of sites onto our platform and manage this for them. Dropsolid is even prepared to pay companies the value for their recurring revenue if they transfer the DXP of the customer to the Dropsolid platform. Dropsolid can remain the digital experience partner for both the customer and the marketing communication agency. Together we can deliver more value and focus on what we are best at.
Drupal in the market
I wrote this blogpost on why Drupal is a shark and not a Dinosaur. A lot of FUD is being created by new up and coming VC funded players that enter the market. The new CMS providers jumped quickly on the javascript train and managed to sell a lot of their products. Drupal absorbed this MACH trend as I explain in the linked article when the MACH trend became mature enough. I suspect that these players will have to re-invent themselves to keep up with their ever evolving open source alternatives like Drupal.
Drupal reached version 10 in 4 years. Which when I'm writing this amazes me, as this website still in Drupal 7 is more than 10 year old :o Anyway it will get renewed next year. It took so long to get from 7 to 8 and now in just 4 years we have already passed Drupal 9. This just proves how fast we are able to innovate with the community. I think the new CMS will see how the Drupal train once it gains momentum rolls.
What's next?
As an independent specialist company Dropsolid has always aspired to be more a zebra than a unicorn. Where recently some unicorns had to lay off people because their 'grow at all costs model' has reached its limit. Dropsolid, as a sustainable growth company, keeps moving ahead without any layoffs (knocking on wood). I'm really happy that Steven and I are still the majority owners of the company able to determine its fate. If we take on extra investments this is an important requirement for us that we stay the majority owners of the company and can sail our course.
Dropsolid is lucky to have found itself in such a unique position. It can both tap into the local Belgian agency market to deliver professional services from small to large enterprises who are ambitious by providing them a low entry barrier to unlock the benefit of a digital experience. Dropsolid can also deliver value to larger enterprises who are looking for an independent lean & mean specialist that can perform at enterprise level. Dropsolid can also tap into the global and European market with its DXP and expert services towards customers, both directly and via its partners.
It's going to be an interesting year once again. Happy new year a good luck to everyone.