Vrwi.be
Vrwi.be is the drupal 6 website of the Flemish council of science and innovation.
My task was the drupal development, installing and configuring contrib modules, writing custom modules and doing some theming. Most of the theming is done by Rembrand Lecompte.
This site was commissioned by http://one-agency.be
This site has custom order functionality based on the flag module. It uses the flag to keep track of which element is in the "basket". (http://www.vrwi.be/publicaties) (How to use the flag javascript hook)
Here is a screenshot of how it looks.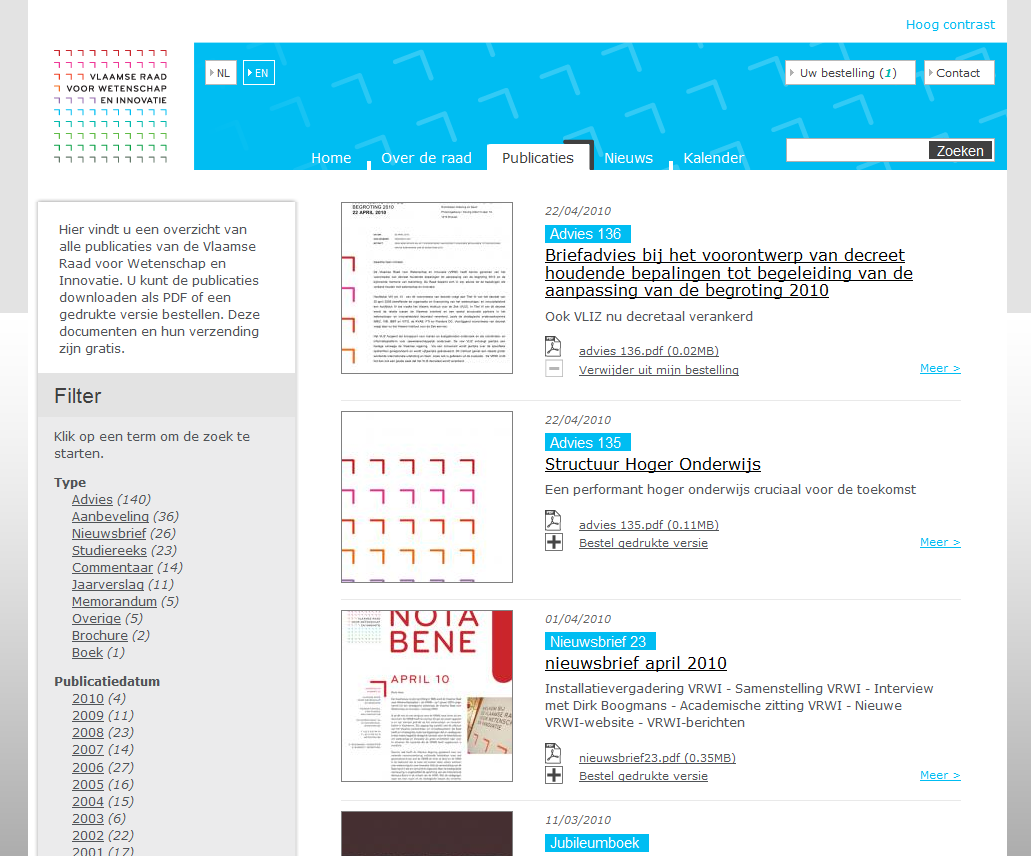 Who are you?
By knowing who you are you will be directed to a page where we have displayed all our drupal services relevant to your professional identity.