Huisvanalijn.be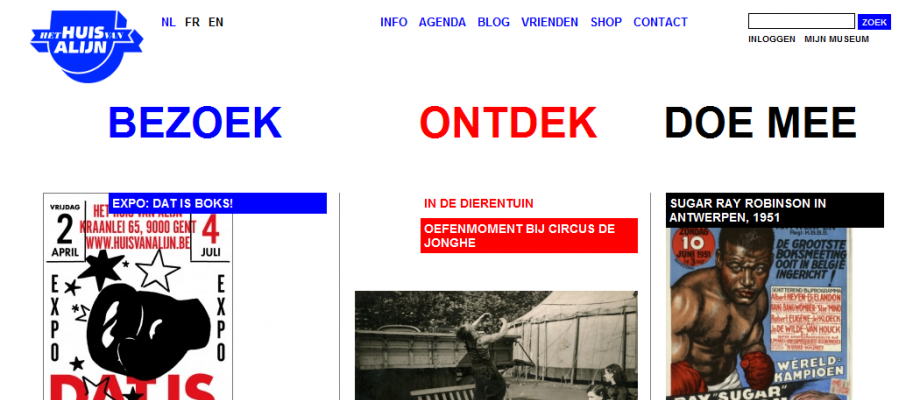 This is the drupal 6 site of the museum in "Ghent Huis van alijn"
My task was to create custom modules. Do the import of movies and pictures. This site has functionality similar to the trees module, that module has grown out of this project. (http://drupal.org/project/trees)
This site was commissioned by http://one-agency.be
Who are you?
By knowing who you are you will be directed to a page where we have displayed all our drupal services relevant to your professional identity.