Dominiquedecooman.com V2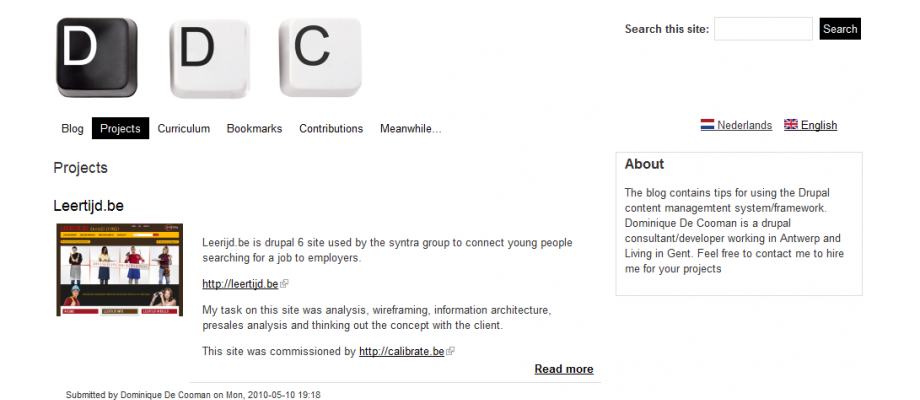 This is my own site. You're browsing it.
The most common drupal modules are used, like views, ckk, i18n, display suite, taxonomy, webform, search comments, ...
Who are you?
By knowing who you are you will be directed to a page where we have displayed all our drupal services relevant to your professional identity.