De broeders van liefde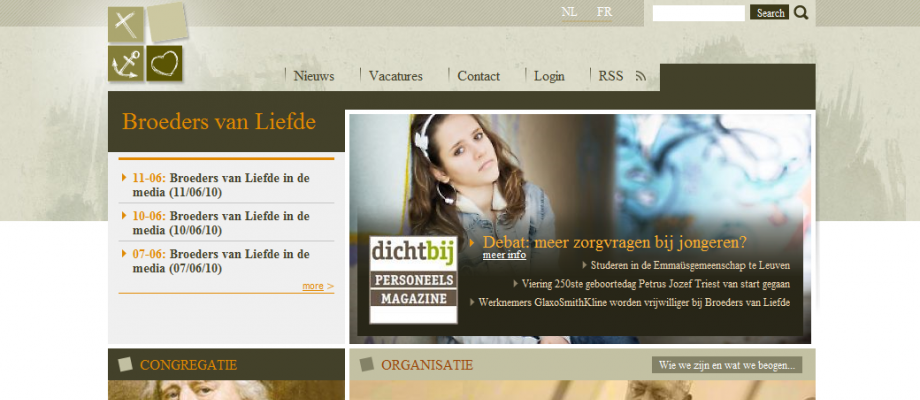 http://fracarita.org is a drupal 6 site for the "broeder van liefde" a dutch organisation having mainly monastries and hospitals.
Setting up drupal 6 site
Installing contrib modules
custom modules like a minisite generator, faceted documents module, ...
importing various node types like contacts, institutions, ...
This site was commissioned by http://one-agency.be
Who are you?
By knowing who you are you will be directed to a page where we have displayed all our drupal services relevant to your professional identity.