chicagogsb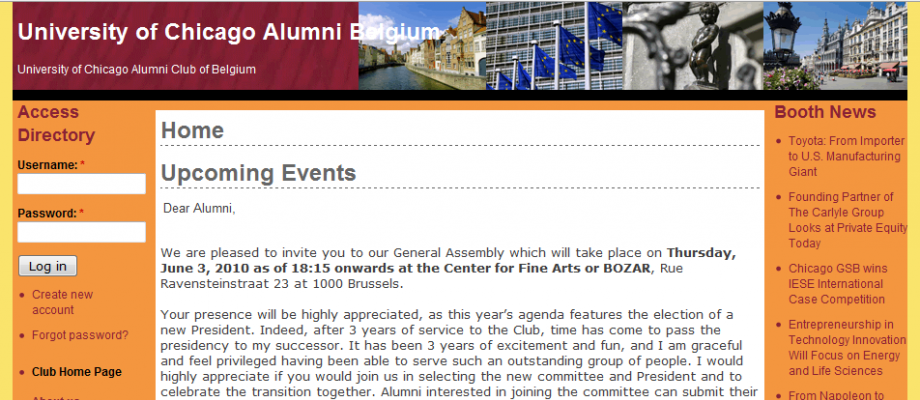 http://chicagogsb.be is a drupal site. My task was:
Planning and defining specificaties for the complete site.
Theming of the complete site starting from the zen theme
Implementing contributed modules.
Importing content from csv's.
Giving training to webmaster.
Who are you?
By knowing who you are you will be directed to a page where we have displayed all our drupal services relevant to your professional identity.