Agentschap ondernemen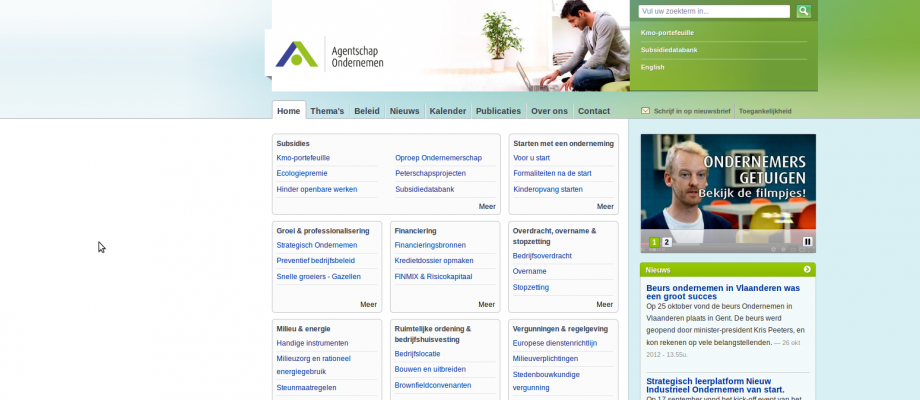 http://www.agentschapondernemen.be is a website containing information for entrepreneurs in Belgium.
On this project I was the lead developer on a team of 5 developers. I guided the implementation of the required functionality. Reviewed all the code. Coached the developers on the team. installed best practices regarding testing and continuous integration. And i implemented several key features myself. We worked about 5 months on this website.
The project contains a lot of back end customizations. It hosts web services and calls services. It has extensive customized search functionality. It contains a complex work flow system.
This project was commissioned by http://dataflow.be
Who are you?
By knowing who you are you will be directed to a page where we have displayed all our drupal services relevant to your professional identity.