Drupal commons, an intranet, an internal social platform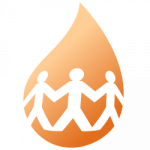 Use drupal as tool to collaborate. Every organisation should have a social platform these days. For example drupal commons which is the drupal social platform distribution can increase collaboration in your company. Use the social platform to share knowledge in your company and to visualize activity. Allow your employees to interact. Capture the value that is now lost because they are using facebook and other social networks.
Know what is going on. Figure out who are your top sharing employees. Employees sharing their knowledge are twice as valuable. Show who is sharing and who is consuming. Give people credit for sharing. Use a social platform to measure and visualize sharing. Capture all you peoples knowledge in your very own social platform. When using it for years you can truly capture all the knowledge in your organisation reducing the risk of losing valuable knowledge when people leave.
Drupal offers: Content creation tools, user registration, user profiles, user points, advanced roles and permissions, powerful workflows, complex access models, user interaction tracking, analytics, ...
Who are you?
By knowing who you are you will be directed to a page where we have displayed all our drupal services relevant to your professional identity.