Drupal as a strategy for driving business
| | |
| --- | --- |
| Drupal Business solutions | HQ Drupal development |
| | |
| Drupal Training | Drupal Hosting |
| | |
|   |   |
You want to know more about drupal and what it is capable of?
You want someone to help you figure out what drupal can mean to your business?
How drupal can deliver value and reduce costs?
Sell more? Discover new revenue streams?
Create a conversation with your customers?
Stop spending a ton on advertising and start spending for the long term.
Drupal Business solutions

We don't just advise in how to use drupal. We can come up with concepts which mostly involves building a drupal website architected by a drupal architect who leads a team. The result will be a drupal site which will be customized to your needs.
According to your needs we can build a:
drupal portal
drupal knowledge base
drupal document sharing
localisation platform
and many other drupal distributions, drupal websites and drupal solutions.
High Quality Drupal Development

Drupal development is always done at the highest standards. Learn how we use an advanced QA system to assure the highest quality. We develop drupal sites always using drupal testing. Our drupal experts use all versions of drupal but recommend drupal 7. We can install this QA system at your organisation and train your people to work with it.
We can do drupal audits when needed and rescue your project if it were in danger of not obtaining its business goals. We do drupal performance audits, drupal code audits, drupal security audits, drupal content audits.
Drupal Training
Don't expect us to leave you behind with an empty box. We provide drupal training in using these drupal websites. We can learn your team how to develop and maintain the drupal websites.
Our drupal training can be tailor made. Your developers can train in the same way we provide drupal training to our own drupal developers. This way your developers can become professional drupal developers by receiving the same drupal training professional drupal developers receive.
We also deliver drupal support and competent drupal webmasters. A competent drupal webmaster will allow your organisation to be more productive on creating content and administering your drupal sites and drupal solutions.
We also partner with copy writers who can provide you with quality text for your drupal website.
Drupal Hosting
Drupal hosting is something we can guide you in. Wether your drupal site needs a simple drupal hosting plan or a more advanced high performance drupal hosting setup.
We can advise you in it and make sure you get the maximum value. Don't choose expensive drupal hosting when you require a setup in the cloud.
Get dedicated support with your drupal hosting from business hours slas to 24/7 slas we can assist you in choosing the correct drupal hosting.
What is drupal?
Drupal is a content management sytem/framework. The drupal open source content management system is maintained and developed by a community of 630,000+ users and developers. It's distributed under the terms of the GNU General Public License (or "GPL"), which means anyone is free to download it and share it with others.
This open development model means that people are constantly working to make sure Drupal is a cutting-edge platform that supports the latest technologies that the Web has to offer.
The Drupal project's principles encourage modularity, standards, collaboration, ease-of-use, and more. 
All types of sites are made with drupal:
More examples can be found in Sites Made with Drupal.
Drupal sites DDC was involved in Europe:
See more sites by DDC here
More than just one consultant
To complete the package DDC teams up with Steven Pepermans consulting. Steven and his team provides the following services which are very complentary:
Web Strategy and conceptual strategy
Content strategy
Inbound marketing
Agile Project management
Drupal functional analysis
User experience
Information architecture
Graphic design
Analytics
Together we have founded the venture backed company Dropsolid. All our drupal consultancy efforts will be done under the Dropsolid flag. This personal drupal website will still be my place to display my drupal expertise and promote drupal as strategy to drive business.
Dropsolid will allow us the platform to scale our drupal consultancy and service clients even better. We will allow our clients to be able to profit from a stable organisation, with a permanent drupal team to allow for maximum service. Dropsolid is a company with a clear focus on drupal.
Dropsolid provides drupal solutions (drupal development+drupal consulting), drupal training and drupal developers to hire as a resource.
Enough about us lets check out how drupal can be used as a strategy to drive business.
What can drupal mean for your organisation?
Learn how to use drupal as a strategy for driving business. Since drupal is a content management framework, we can do drupal development to extend and customize drupal.
Corporate website as inbound marketing platform

Use your corporate website as an inbound marketing platform. Learn how drupal can be used to transform a corporate website into a highly optimized inbound marketing platform with drupal. With a focussed effort we can transform your website in a lead generator, allow you to convert and boost sales.
Inbound marketing is based on the concept of earning the attention of prospects,   making yourself easy to be found  and drawing customers to your website by producing content customers value. Blogs, podcasts, video, eBooks, enewsletters, whitepapers, SEO, social media marketing, and other forms of content marketing are considered inbound marketing. This is a long term investment. Once the material is there, attention keeps coming in.
In contrast, buying attention, cold-calling, direct paper mail, radio, TV advertisements, sales flyers, spam, telemarketing and traditional advertising are considered "outbound marketing." This is a short term investment. Attention need to be bought over and over again.
Marketers "earn their way in" (via publishing helpful information on a blog etc.) in contrast to outbound marketing where they "buy, beg, or bug their way in" (via paid advertisements, issuing press releases, or paying commissioned sales people, respectively).
The model illustrates the concept in five stages:
Attract traffic
Convert visitors to leads
Convert leads to sales
Turn customers into repeat higher margin customers
Analyze for continuous improvement
In a time where advertising becomes more and more expensive, short-term and ineffective, choose the long term solution. Start using drupal to do high value marketing. Drive down advertising costs without losing any leads. By using the drupal content management system you can use your organisations content and material to attract customers. If you are real this is the way to beat your competition. They will have to buy the attention you keep on receiving for free. Your customers will see you as the only real reference. Make your clients love you.
Drupal can offer you a way to create an inbound marketing platform. The powerful drupal content management system can be used to capitalize on your companies content. Use a drupal site or drupal sites to allow your business to make its content and expertise work. Use the content as the basis of your marketing platform. Make sure you are getting found online and stay in touch with your clients.
Drupal can be used as a social marketing platform to retain customer attention and to increase customer interaction. Generate more leads with a drupal site or drupal sites as a marketing platform.
Your employees can use the content they are probably generating anyway on the drupal sites of the company. Using the drupal website they can, without any technical knowlegde add this content to the drupal website. Your corporate drupal website now becomes a marketing platform where the your employees use the content defining your business to attract new customers. Convert these leads on the drupal website. The drupal website will nicely integrate with any known analytic tools.
Functionality drupal offers (can be extended by drupal development): Blogging, content building tools, social tools, user registration, user contact, seo optimized, newsletters, video, book generation, podcasts, ...
Drupal commerce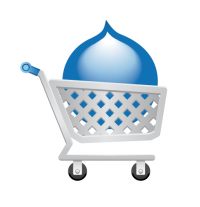 Use drupal to creat powerful ecommerce solutions. Drupal commerce or even ubercart is extremely powerful in combining the social aspect of drupal and the commerce aspect. This can result in ecommerce solutions where you can maximize the interaction with you and the clients and offer a platform to the clients to collaborate and share among each other. Drupal commerce is the best solution for social commerce.
By integrating the social component you can increase conversion and sell more. By talking to your clients directly, helping them out, make them feel you care for them you can service them better.
You can sell anything from a drupal commerce solutions. From software to clothes, to private file downloads, you name it. Drupal is the tool to build the ecommerce solutions of the future. With additional drupal development you can extend the drupal commerce platform. You can integrate it in your IT infrastructure. Integrate it in your invoicing system and CRM system.
Functionality drupal offers (can be extended by drupal development): shopping cart, discounts, shipping, taxes, ...
Intranet, an internal social platform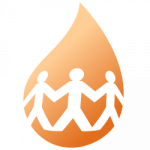 Use drupal as tool to collaborate. Every organisation should have a social platform these days. For example drupal commons which is the drupal social platform distribution can increase collaboration in your company. Use the social platform to share knowlegde in your company and to visualize activity. Allow your employees to interact. Capture the value that is now lost because they are using facebook and other social networks.
Know what is going on. Figure out who are your top sharing employees. Employees sharing their knowledge are twice as valuable. Show who is sharing and who is consuming. Give people credit for sharing. Use a social platform to measure and visualize sharing. Capture all you peoples knowledge in your very own social platform. When using it for years you can truly capture all the knowledge in your organisation reducing the risk of losing valuable knowledge when people leave.
Drupal offers: Content creation tools, user registration, user profiles, user points, advanced roles and permissions, powerful workflows, complex access models, user interaction tracking, analytics, ...
Enterprise integration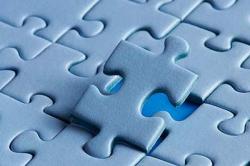 We clearly can see drupal means a lot of things and can carry a lot of different hats. This makes it a very powerful framework. Adopting drupal in your organisation can also reduce costs in maintainance and development. Having all your websites on the same platform makes it cheaper to maintain. No more 15 different tools to know and maintain. Use drupal as the one platform to rule them all.
We as a drupal development company can help you implement and integrate these changes into your infrastructure. Drupal modules created by doing drupal development will allow your infrastructure to tightly integrate with your websites. You can automate a lot of tasks by integrating.
With drupal webservices you can for example connect to your CRM when a new client registers on your social platform, you can call your invoicing application to register a sale, update your ERP system to update your stock, fill a newsletter list in your emarketing tool and so on. The drupal content management system allows drupal developers to create drupal modules. Save money by integrating and automating.
Don't expect us to leave you in the dark on the integration, we work thightly with your people, we can provide them with drupal training so they know how to maintain the integrations.
Drupal offers by drupal development: Powerful apis and webservices, opensource code, ...
Social network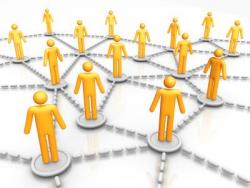 A social network to allow your customers to talk to each other and to you. They can discuss your products and services, they do it anyway. Don't let popular social networks leave you in the dark. Know what your clients talk about.
Try to figure out what your customers are talking about by inviting them in. This is the best way to discover their needs and frustrations.The drupal content management system does not only offer lots of functionality concerning content handling it also provides a lot of tools to administer your user base, to learn from it and to interact with it.
Functionality drupal offers (can be extended by drupal development): User registration, advanced roles and permissions, user profiles, user points, comments, forum, sharing, following, contact, groups, spaces, ...
Drupal site generation platform (drupal multisite)
Drupal multisite platforms are the solutions for small to large organisation trying to figure out how to solve the management of their network of sites. Instead of choosing for a single site request everytime an organisation can save itself a lot of time and money by choosing for a drupal multisite setup. Using automation and standardisation in the creation of sites allows an organisation to quickly deploy additional sites when business sees it fit. Non technical personel can fire up a site on the platform.
For example your company launches new products and services fairly often. With a multisite setup you could then allow the marketing department to create a website using a the standardised drupal multisite platform to create a new campaign site. Since the platform was designed to create campaign sites all the marketing tools, content creation and administration tools are already there.
Deploying drupal sites like this is very cost effecif. Imagine going through the entire analysis process of a webagency over and over again to arrive at the same campaign site. Stop wasting time and money on project based approach and start using a platform when you need lots of the same type of sites.
No more inventing the wheel everytime a campaign or product site needs to be launched, saving you a lot of money. No more applies for budget and costly estimates from the IT department. No more waiting for months to get budget clearing. No, a platform allows you to launch and start creating content, organise your marketing campaign. Create, write and start analyzing the results. It allows to start generating awareness for your products and deliver results fast. Eliminate numerous barriers in your organisation by delivering your people the proper tools to do their job.
A platform does not need to be rigid. New development on the platform can be ongoing when you want to integrate new tools for your people to increase delivery. Now every tool will be present on every site. A huge win in getting the maximum out of your investments. The drupal content management system setup as a multisite allows you to aggregate all your tools ever developed on one platform.
Functionality drupal offers: Multisite creation and maintenance, groups, integrated spaces, domain dependent functions, ...

Drupal content publishing platform

Drupal is can be used as a publishing platform. Using open publish install profile we can setup a drupal news site. Use these type of sites when you have lots of news you want to share. In combination with the features described above the publishing platform is an ideal solution when you publishing is what you do.
Functionality drupal offers: Responsive, workflows, access models, content creation tools, powerful search, ...
Drupal search engine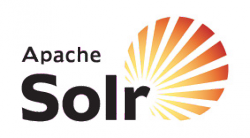 All that content present in your drupal site can be accessed through powerful search. Drupal integrates easly with apaches solr. Apache solr is an enterprise search engine that allows you to index all the content in your drupal website. 
The apache solr engine allows us to make all that content available in way we can do facetted search on it. Facets allow you to drill down on content by using its categories and other propeties.
This allows your customers to find content fast an easy. Making all the content and products accessible fast and easy increases conversion on ecommerce shops and increases lead generation on content platforms.
Functionality drupal offers: Fast search, facets, highlighting, suggestions, scalable, ...
Future proof
Drupal means business. It also means staying in business:
Drupal has now been around for over ten years.
Multimilion dollar venture backed companies have been build around it.
Tens of thousands developers work daily with drupal.
High profile companies have integrated drupal deeply into their IT infrastructure knowing that drupal will be the web platform of the future.
Drupal websites number about 2% of the internet.
Myths about drupal
Some myths are surrounding drupal and myths die hard. Some myths are there since the beginning of drupal. Myths like drupal is slow, drupal is difficult, ... Check out what is true and what not.
Learn about the drupal universe
Learn about who are the major players in the field, like acquia. What does opensource exactly means? Who is Dries Buytaert. Is drupal secure? Is drupal performant? Why does everybody talk about drupal? Can open source be a threat to my organisation? Can I  build products with drupal and sell it? What are products like drupal gardens. Learn here how big the drupal universe really is.
Drupal means business
You see drupal can mean a lot to your business. Don't get lost in the details. Contact someone who has been there before and knows the options. Together we can devise the optimal solution. If we can add your knowledge of your business and my knowledge of what drupal can do we can reduce costs and generate revenue streams in your company where you didn't know it was possible.
Who are you?
By knowing who you are you will be directed to a page where we have displayed all our drupal services relevant to your professional identity.