Drupal Development, get Professional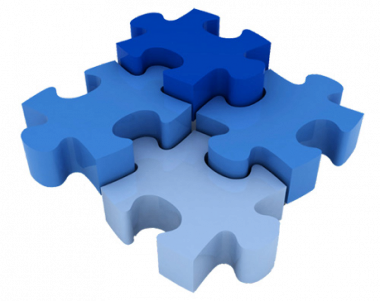 You Want high quality drupal development?
Are you trapped in a custom cms that costs a fortune and is difficult to modify?
You want a cms that you can modify just the way you want it?
Tired of the lack of experience of your drupal developer?
Professional development

What does professional drupal development mean? It means you get your drupal site according to specifications without regression. It means you get a drupal website that works and keeps working after you have tested and accepted it. It also means you get decent support.
To achieve this kind of quality drupal development the party you trust with your drupal development must invest in a standardised way of working. What is that standardized way of working? This is explained in drupal quality assurance system. In short it explains how you can achieve a higher degree of quality in drupal development by using continuous integration, continuous deployment, correct team management/leading and process management.
Your drupal website should run perfectly fine when new drupal customization is required by your business needs. if you have a great idea on how to improve your inbound marketing you want the drupal development needed to achieve this to be fast and flawless. Having a QA system in place makes this possible. We can develop and deploy at the same time. By running tests your drupal site will not become victim to regression. You will save money by having automated systems checking your drupal site. 
Maintenance costs will go down because introducing and testing changes is made cheap by using the the qa system.
Drupal Consulting
We can help you with the analysis before starting drupal development. Learn more about analysis. Analysis is essential before starting drupal development. Involve professional drupal developers to analyze your project.
Save money on the implementation by analyzing your business needs in depth and translate them into a language developers can understand. Gain value by discovering opportunities. Thorough analysis reveals what your drupal site needs to do and how we can have it at cost efficient drupal development.
Learn more about the type of drupal sites
Learning your teams drupal development
We also offer drupal training if your have your own developers. Reinforce your team by hiring us train your developers or to assist them in the more difficult custom drupal module development. Make your developers more efficient. Lower development cost by give them the right support.
DDC as drupal developer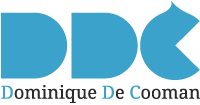 I am myself a very experienced drupal developer. I have done more than 5 years of professional drupal development. I have come to a level where I have a deep knowledge of the drupal core and it's apis as well the structure and the apis of the most used contributed drupal modules.
I know my way around in the tens of thousands drupal modules, I know which modules to use and which not to use. I allways code and build applications according to web standards, the drupal standards and do things the drupal way. I have done drupal module development creating hundred of custom drupal modules.
Drupal module development ranged from integration of third party systems, integration of webservices, content creation enrichments, custom interfaces, custom workflows, custom access models, custom forms, custom performance optimisation, custom search, ...

I have been coaching teams, installing and improving development workflows for major agencies in Belgium. I have guided junior drupal developers in drupal module development. Doing coding reviews I have learned these junior developers how to improve the quality of their custom drupal modules. In custom drupal module development, drupal developers should always be aware of security, performance, code quality and effort efficiency. Custom drupal development should only be necessary if existing options are all explored. 
Having an experienced drupal developer makes sure no precious resources are waisted on reinventing the wheel. Save money by hiring experience.
Drupal audits

I can provide you with drupal audits. Which can have a focus on:
drupal security audit
drupal performance audit
drupal code audit
An audit can give you a report on how your application is build. Is it according to standards?
Notice great drupal development

Drupal is an open source content management system used by big websites on the web. Their are thousands of Drupal developers all claiming they are capable of implementing the platform. Surely not all developers are the most experienced when it comes to Drupal. How do you tell the good from the bad?
What is the Drupal Developer's experience?
Find out how long he has been developing Drupal websites. He should be able to show a list of high quality, high profile drupal sites. Ask him to show you around in the backend of a site. Let him show of the capabilities of a drupal site. Ask them to give you a demo so you can try it out yourself.
Do they specialize in Drupal development or do they offer every content management system on the planet?
Agencies and developers with too many offerings means they aren't focused on world class offerings that add value for their clients. Agencies offering anything mostly dont know the best features of the system and will deliver something basic where you pay to much for.
If the agency focusses on drupal only then they know all the good stuff. They will give it to you at the same price. They will have the goodies as a part of their system.
They also will be able to give you any custom functionality you ask for but they wont reinvent the wheel. Focussed agencies will only resort to custom development if it is really necesary, where unfocussed ones will resort to custom development because they dont know it is already there. Resulting in you paying to much. You don't want to be paying them to learn how to use drupal.
Can they meet your needs now and in the future?
Drupal has thousands of add-on modules that can be added to the main core to perform certain functions. Ask the agency what add-on modules they typically use, which ones work as they are and which ones require modification. There's a good chance you will need to use a module or two in your site. If they can't demonstrate this ability it's likely you will have costly updates in the future. Every module has its issues, so check to see what customizations they've needed to make to fit a client's particular need and what modules they've created from scratch because they didn't exist.
Drupal is an open source community built by the hard work of thousands, for free! A good developer embraces the community, so ask them what modules they've contributed back to the open source community.
How do I know if I'm going to get a good bang for my buck?
Picking up the expertise of CMS platform takes deep pockets and a ton of research and experimentation. It takes years to gain a firm understanding of the ins and outs of these complex software systems. Be leery of developers claiming the lowest rates. Their low rates seem attractive, but the lack of experience will cost you more in the long run in the form of bug fixes, timeline overruns and misalignment of objectives. Cover yourself by asking about their warranty period; what is covered and for how long.
Save money by investing in quality drupal development
Save money by reducing maintenance and regression.
Increase the value of your drupal site by having a fast implementation process.
Make your business benefit from transforming your ideas in your drupal site fast.
Who are you?
By knowing who you are you will be directed to a page where we have displayed all our drupal services relevant to your professional identity.